Santorini is easily one of the most photogenic islands in Greece. Characterized by its winding cliff side staircases and iconic white buildings with bright blue roof tops, it's every photographers dream destination. We have several of these prints framed and hanging in our living room and most of them are available in the Print Shop. We were only able to spend a few days in Santorini because of the delay caused by the ferry strike, and definitely need to go back and explore more one day.
Film Scans by The Canadian Film Lab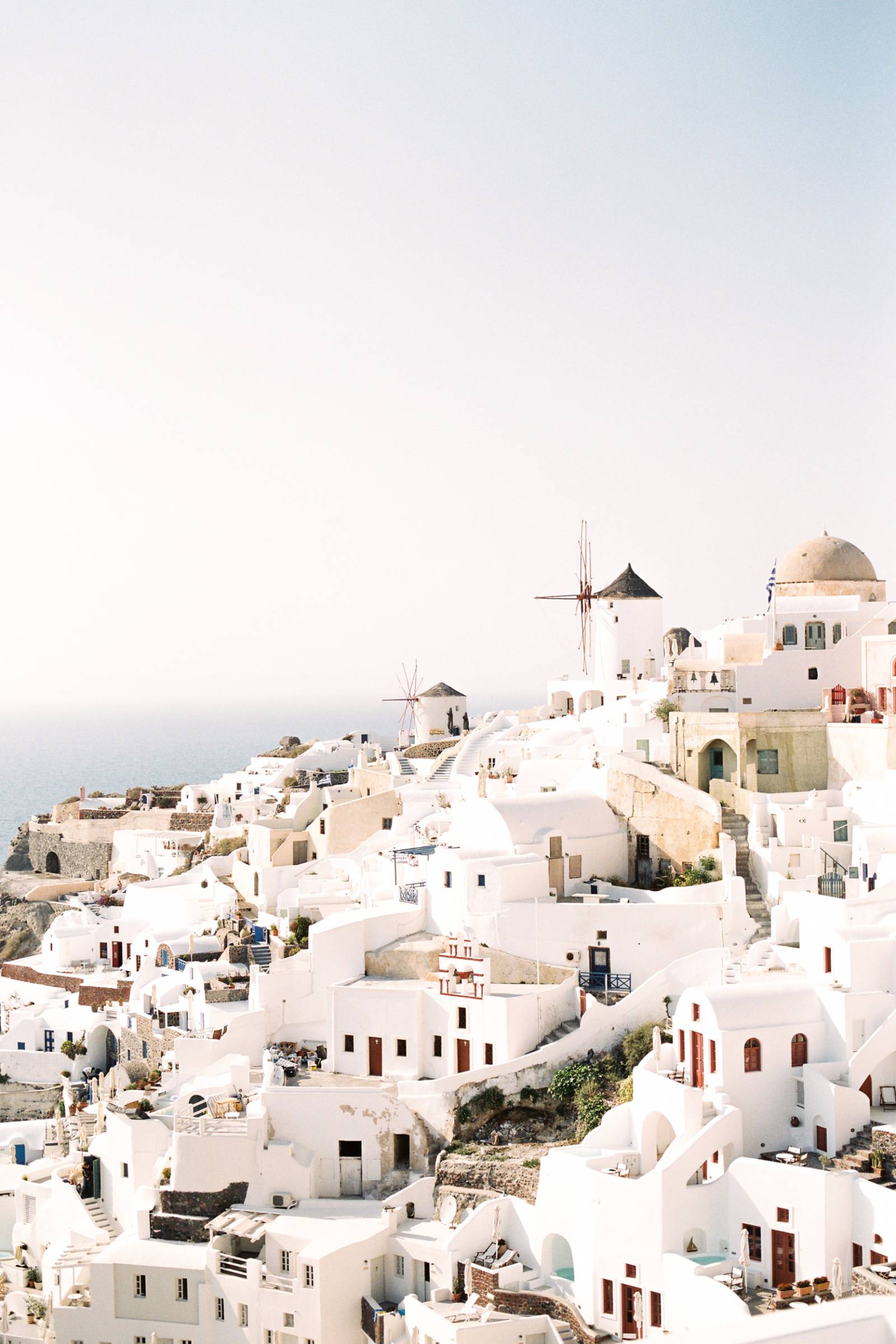 We got lost countless times on these staircases. You don't really know where each one will lead until you get there, and a lot of them take you to private homes.
I don't eat seafood but as you would imagine, it's very popular in Greece.
Jeff was my lookout while i quickly climbed on top of a roof for this shot. 100% worth it!
I don't understand how this sheep dog lives here. It was +26 and I was hot in shorts and a tank top!